MJU
Midi Jack USB. Connect your pedal accessory (Expression, Sustain, or half-moon switch), configure it using the display and the buttons, and have it converted to MIDI messages. Has standard DIN5 MIDI input and output, supports POWER-over-MIDI. Great with those keyboards that do not have an expression pedal input. Can be used with organ for "bass note tap" by assigning a note event to trigger with a standard sustain pedal. Or can be used in conjunction with an Half-Moon switch (Crumar, Hammond, Nord or vintage) to switch the speeds of a rotary effect simulator. Can be reprogrammed to act as a MIDI event processor.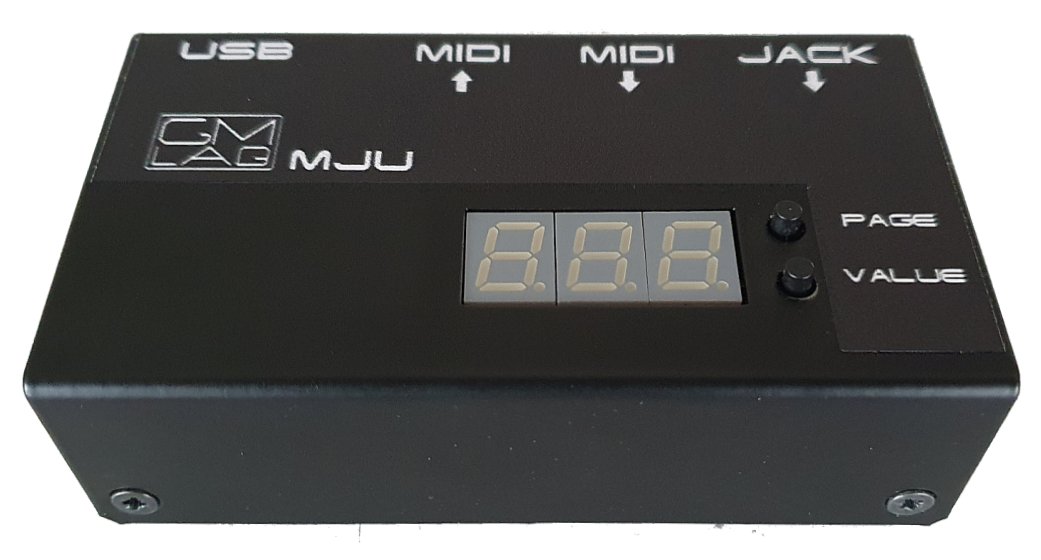 Project files on GitHub
Pricing:
D-I-Y KIT: Eur 89,00 / US$ 92,00
Pre-Assembled: Eur 119,00 / US$ 129,00
Price includes shipping.
Place your order on My Rig Shop.